If given a choice, few people would include feeding blood-sucking parasites as among their favorite nighttime activities. When an infestation of bed bugs arises, however, the option of avoiding falling prey to the rapidly-reproducing pests goes out the window.
Blood loss isn't the only concern with bed bugs as they can cause a host of health issues, including rashes, body-wide inflammation and allergic reactions, and psychological issues due to the uncomfortable sensations they evoke. Fortunately, experts can rapidly inspect and treat your home for bed bugs.
Did you know?
We promise inspections within

24 hours

of you contacting us?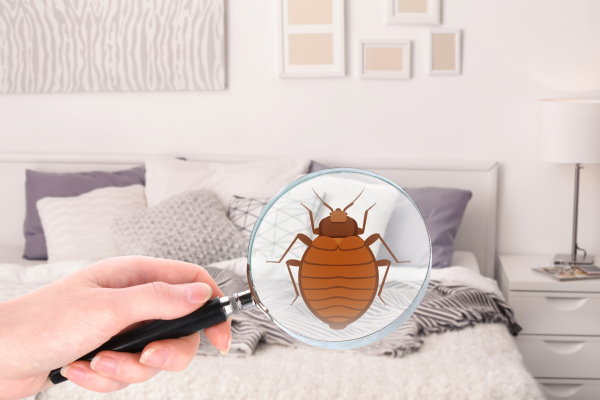 Bed Bug Removal
Due to the wide number of aggravating and potentially dangerous health problems that bed bugs can cause in your home, it's wise to enlist trained help to exterminate them rather than trying to go it alone. At KRB Pest Control, we utilize advanced technology to inspect your home for bed bugs and identify all of the hot spots that are in need of treatment.
Once the inspection is complete, our team of experts will build a strategic plan to treat each hot spot with the right amount of insecticide to stop the infestation in its tracks and prevent it from coming back. Knowing how much and what kind of treatment to use is a factor of experience that our technicians can offer for any degree of infestation.
S. H.
"Phenomenal responsiveness and professionalism. From the office staff, to Edwin in the field. We will always call them when we need someone."
Susan P.
"Fast, reliable and honest company. Addressed my issue quickly. They really ensure the work is done right. Gabe is the BEST!"
Edwin C.
"After calling so many companies And nothing getting done the correct way. A friend told me about KRB Pest Control And now I have no issues."
Bed Bug Treatment Cost
While it may be more expensive in the short term to hire professional pest removal services, the price buys immediate peace of mind for you and your family – and ensures you won't be facing a recurring infestation or accidental poisoning by attempting to fight the bed begs yourself.
As with all of our treatment services, KRB Pest Control offers a full guarantee, meaning if the pests come back, your money will too.
Call the experts in bed bug removal at KRB Pest Control and get started in reclaiming your living space today.
We provide quality service throughout New Jersey, including Montclair,
West Orange, Short Hills, The Caldwells, and Northern New Jersey.
Schedule an Appointment Today!
(973)-669-8030