Wasp Exterminators in West Orange
Are there wasps on your property? Wasps are generally attracted to sugary foods such as ripe fruits, jams, honey, and other similar items such as open bottles of soda and juice. Wasps also love meat and other protein rich foods such as eggs and dairy. If there are wasps on your property chances are the trash cans are not properly covered or food scraps are not well disposed of.
Nevertheless, wasps can be a menace and their sting quite painful. Their venom can cause severe reactions in patients with an allergy to the toxin as well as other health complications. To avoid this the best cause of action is to contact a professional pest control service to handle your wasp problem.
KRB Pest Control offers quality wasp removal services in the state of New Jersey for residential and commercial establishments.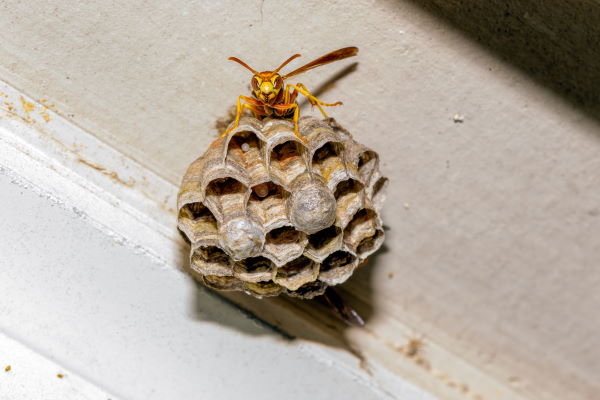 Did you know?
We promise inspections within

24 hours

of you contacting us?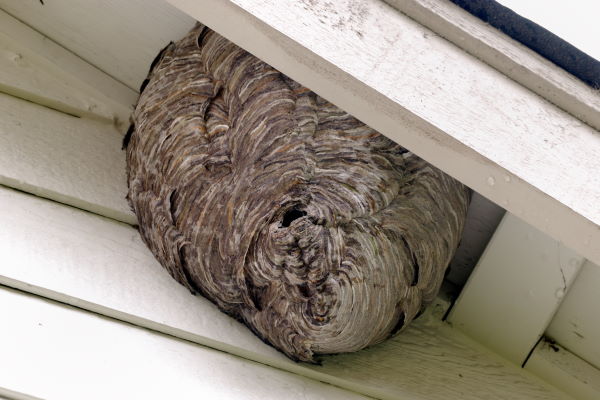 Wasp Removal
We've been in business since 1996 and have extensive experience getting rid of wasps from various environments. We know the best chemicals to use that will get the job done quickly without harming your living and communal spaces. Our services are also very effective. We ensure every single wasp is eliminated so that the vicinity remains wasp free.
When it comes to wasp removal, we recommend hiring our experienced professionals - not just for high quality work but also for safety reasons. While it can be tempting to try to remove wasps yourself, this approach is not advisable because wasps can and often do fight back when they feel threatened. As professionals, we have the right equipment and know how to proceed when dealing with hostile wasps and other pests.
S. H.
"Phenomenal responsiveness and professionalism. From the office staff, to Edwin in the field. We will always call them when we need someone."
Susan P.
"Fast, reliable and honest company. Addressed my issue quickly. They really ensure the work is done right. Gabe is the BEST!"
Edwin C.
"After calling so many companies And nothing getting done the correct way. A friend told me about KRB Pest Control And now I have no issues."
Wasp Nest Removal
Wasp nests are not always visible. If you have a considerably large property, all you may see are wasps flying back and forth without knowing their source! At KRB Pest Control we can help you find their origin and remove their nests to avoid a severe wasp infestation. Sometimes their nests can be hidden under the stairs, in the attic, wall voids, or even on a garden tree. We'll perform an assessment and, depending on the size of the nests, employ the best measures to safely remove them.
Hornet Nest Removal
Are there hornets on your property? Hornets tend to resemble wasps but are more robust and larger in size. Hornets also tend to nest the same way as wasps. Although they are typically less aggressive in their natural state they are more dangerous than wasps and can sting repeatedly should they feel threatened in any way. For this reason we recommend you contact KRB Pest Control's professionals to safely remove any hornet nests to ensure your property is hornet free.
Yellow Jacket Removal
Yellow jackets are a special breed of wasps found in North America. They get their name from the characteristic black and yellow patterns on their abdomen. A distinct difference from regular wasps is they are slightly smaller. They are also more aggressive and more likely to sting. If you notice yellow jackets on your property, please contact us immediately. We will promptly remove them thus to ensure the safety of your family and loved ones.
We provide quality service throughout New Jersey, including Montclair,
West Orange, Short Hills, The Caldwells, and Northern New Jersey.
Schedule an Appointment Today!
(973)-669-8030