Having insects invading your home is never a good thing. They can cause damage to your home and everything in it, they can be a general health risk and not to mention that they can bite you and even spread certain diseases. Ants, like any insect, can cause you similar problems and getting rid of them on your own may not be as easy as you would think. Using a professional ant control company, such as KRB Pest Control, will certainly take care of the problem entirely without causing any damage to your home.
In most cases when ants or any other insects invade a home, the owner will try to eliminate the problem by himself, usually by using insecticide sprays. Using this method is not appropriate enough for efficient ant removal because you won't be able to kill all the ants in the nest and their queen. For this reason, it is most advisable to leave it to the trained professionals to eliminate the source of the infestation effectively and without risks.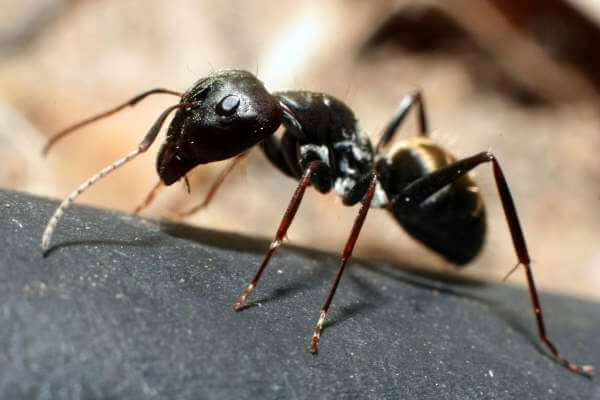 Did you know?
We promise inspections within

24 hours

of you contacting us?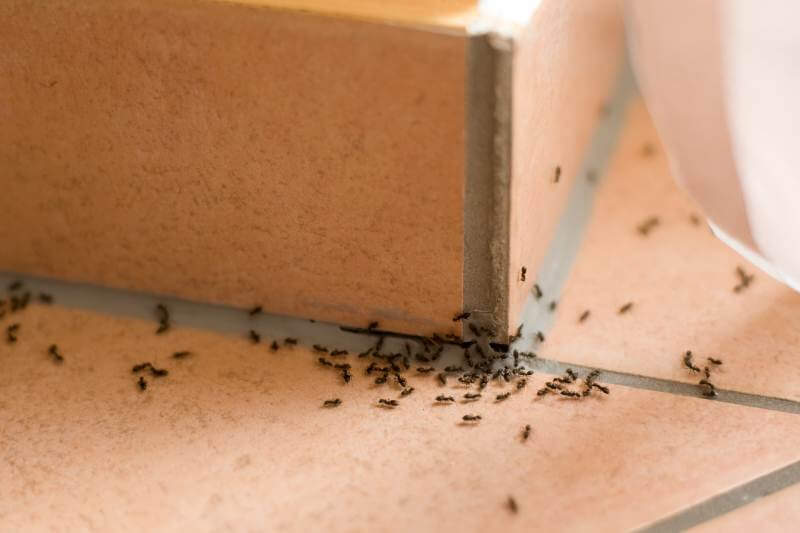 Ant Control
Ant control is best done using special baits instead of insecticide sprays because the ants will eat the toxic bait and will also take it back to their nest, thus poisoning the entire colony without exception. These baits, unlike the insecticide, aren't toxic enough to affect you or any of your pets in the slightest. While these baits are the key to proper, definitive ant removal, you need the expertise of a professional because each species of ant reacts differently to the type of bait. If the wrong bait is used, your problem won't go away.
The easiest and most common type of ants to control with baits is the sweet-loving ant. For this type of ant, it is best to use a sweet jelly infused with a slow-acting stomach poison so that the foraging ants can reach their nest with the contaminated food and poison the queen and other ants. Ant control specialists should be used in this procedure in order to use the correct dosage of the right toxin and place the bait at the optimal location. If the foraging ants die before they reach the nest, the rest of their colony will go on unaffected. Other species of ants love to feed on grease and protein sources instead. Ant removal using the previous bait type will be inefficient in the case of these ants and a professional from KRB Pest Control will know which recipe to use if you are infested with protein loving ants.
S. H.
"Phenomenal responsiveness and professionalism. From the office staff, to Edwin in the field. We will always call them when we need someone."
Susan P.
"Fast, reliable and honest company. Addressed my issue quickly. They really ensure the work is done right. Gabe is the BEST!"
Edwin C.
"After calling so many companies And nothing getting done the correct way. A friend told me about KRB Pest Control And now I have no issues."
Ant Removal
If your home is infested and you do not have the specialized knowledge and skill, it is best to contact the specialists. KRB Pest control will take care of any ant removal assignment professionally, making sure that the problem is eliminated.
We provide quality service throughout New Jersey, including Montclair,
West Orange, Short Hills, The Caldwells, and Northern New Jersey.
Schedule an Appointment Today!
(973)-669-8030